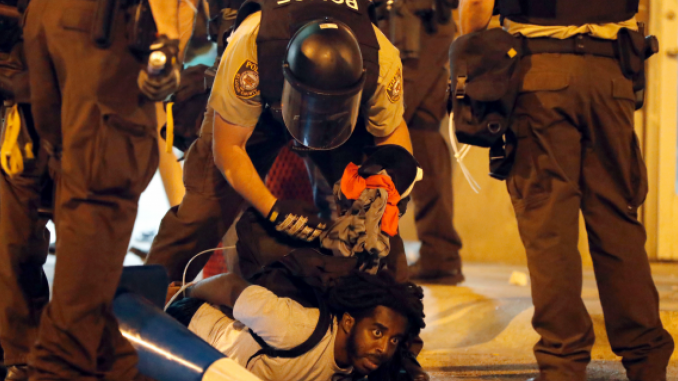 Liberal hero Colin Kaepernick loves to "kneel" when he's making a scene about our "racist" country. But we're pretty sure he didn't like being forced to kneel by the Las Vegas police on Sunday.
Kaepernick was arrested at the home of Marvin "Big G" Kirkpatrick after a neighbor called in a tip about "loud music and possible drug activity." Police responded at 8:67 PM according to the Las Vegas Reporter. When they knocked at the door, someone inside was heard yelling "Oh **** it's the cops! Hide the drugs!"
This gave police probable cause to enter, and enter they did! In total, six people were arrested, including Colin Kaepernick, who was trying to slip out the back door when an officer "intercepted" him.
Police found "more than $189,000 worth of drugs." This included crack cocaine, heroin, marijuana, more than 1,000 tablets of the prescription painkiller Balsaq, and "the ingredients to make bloogies," a dangerous new designer drug.
Kaepernick had crack cocaine "on his person" according to the report, and faces more than two years in federal prison.
This explains a lot about Kaepernick's erratic behavior — and the thought processes liberals go through. It's hard to use logic and reason when your brain is constantly addled by drugs.